Is it Hard to Write a Business Process?
It can be!
Are your staff keen on writing documents and processes?  Generally not.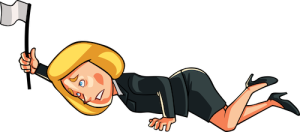 You might be lucky and have such staff in your business who can and want to maintain documents, but mostly your people are good at their individual roles within the business and that alone occupies their time.
It might not surprise you that people perceive process writing and document management as tedious.
Do you have the right person for the job?
Typically a business process involves a series of tasks or actions to achieve a specific goal eg increasing revenue.
Developing processes for your company, team, department can lead to both increased productivity and overall better task management.

Managing documents and engagement by staff in the process itself, requires expertise.
At The Boland Process we love our job and delight in helping others with creative, lateral thinking solutions, when documenting processes or developing training programs.
How to write a BPD (Business Process Document)
A good article on steps to write effective business processes says:
"A business process document (BPD) acts as an agreed upon communication guide that all employees, managers, customer service employees, and even outsiders can reference, to see how a process within the business should be performed.
It can also serve as the baseline for training documents to prepare new workers for that process.
Whether you're writing for your own organization, or preparing a business process document as a professional writer, the process is helpful and often critical to success."

The Boland Process is a partnership with your staff, sharing the best practice and capturing business knowledge so you and all your staff benefit.
We will sit down with you, define the goals and steps needed to create your processes and layout the Blueprint.
The Boland Process can accelerate your Process Improvement Projects and fill the gap when your 'in house' resources are stretched!
Contact us now to get a Quote