Our New SOP's (Standard Operating Procedures)  – Improved Customer & Team Satisfaction
"We have worked with Kerry several times now. Her skill set really complements our expertise.
While we are creative and innovative in the highly technical world of Google, SEM and SEO, Kerry has the ability to break down the complexities and simplify things to capture processes.
While we understand the importance of our Business Processes, we just don't have the time for Business Process reengineering.
Nor do we wish to invest in BPMS (Business Process Management Software).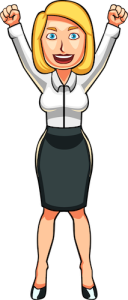 Kerry helped us develop a new process for a specific project.
We wanted to provide new clients with a Stage 1 Website ' Done For You' Package, which would be built correctly from the start ( proper UX, SEO etc) with strong foundations for growth.
The JumpStart Team as an Agency has seen too many 'pretty' but non performing websites. We had to offer something better!
We knew our individual steps and actions, but we still could not quickly put the sequence together as an SOP ( Standard Operating Procedure) Process for team members.
Each member of our JSM team provided a lot of information, sometimes changing information. Our new procedure appeared to be a moving target!
There were a lot of details to decipher.
Kerry listened to our conversations, discussed and read all the relevant documents.
She was able to create our new process at the right level of detail and, with the process flowcharts, we were much better equipped to bring on new clients and explain how we could partner with them.
(See Flow Chart image below)
There are still some moving parts to this new process.
Kerry has ensured that such details are in supporting template/documents, so that the new SOP/ Process itself can be the anchor that holds all of the details together – and does not need endless updates.
The supporting documents can easily be modified by the individual user with the guidance provided.
When everything is simplified and organised and the team knowing where they step into the process, we just feel that we are making progress and can now concentrate on our core business; to focus on helping our new (and existing ) clients."
Maggie Holley
JumpStart Matrix