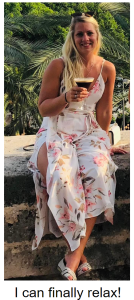 Linda Stanes, Co-Owner Fika Swedish Kitchen
"My business partners and I own two cafes in Sydney and have now recently opened up another store in Manly. While I had all the written procedures and other information that staff needed, I was concerned to receive complaints from my managers that staff were asking them lots of questions. The same questions were repeatedly asked.
When I explained the situation to Kerry she suggested that she might be able to help. I shared my master list of Fika procedures and other documents. Kerry spotted some issues immediately and came back with a proposal which I loved.
Working with my content expert, Holly, all the business processes, contacts, recipes and other information was consolidated and organised with Kerry's help and expertise.
In partnership with Kerry, instructions were updated and now reside in a single Procedure Manual on our internal website.
The end result was a solution beyond my expectations. It was so exciting and engaging.
Additionally, when we had a good foundation we were able to implement further ideas. For example, we developed some training videos for those more complex tasks and created more content which was now easily managed.
Once completed, Kerry rolled out a fabulous presentation at a staff meeting covering the new approach. My managers were delighted with the outcome and staff now have a valuable resource.
Kerry was keen to ensure that we were not constantly dependent on her and shared her knowledge. Holly and I were trained in the relevant Google functionality. It was much easier than I thought.
We are still supporting staff, however, it is now so much easier to explain to them what they need to know and show them on their smartphone how they can access that relevant video or information to get their job done.
When the work was completed, in around two months, I was able to take a holiday and truly relax knowing that our documentation was in order and managers and staff had a valuable sustainable resource.
Many thanks Kerry! "
Linda Stanes